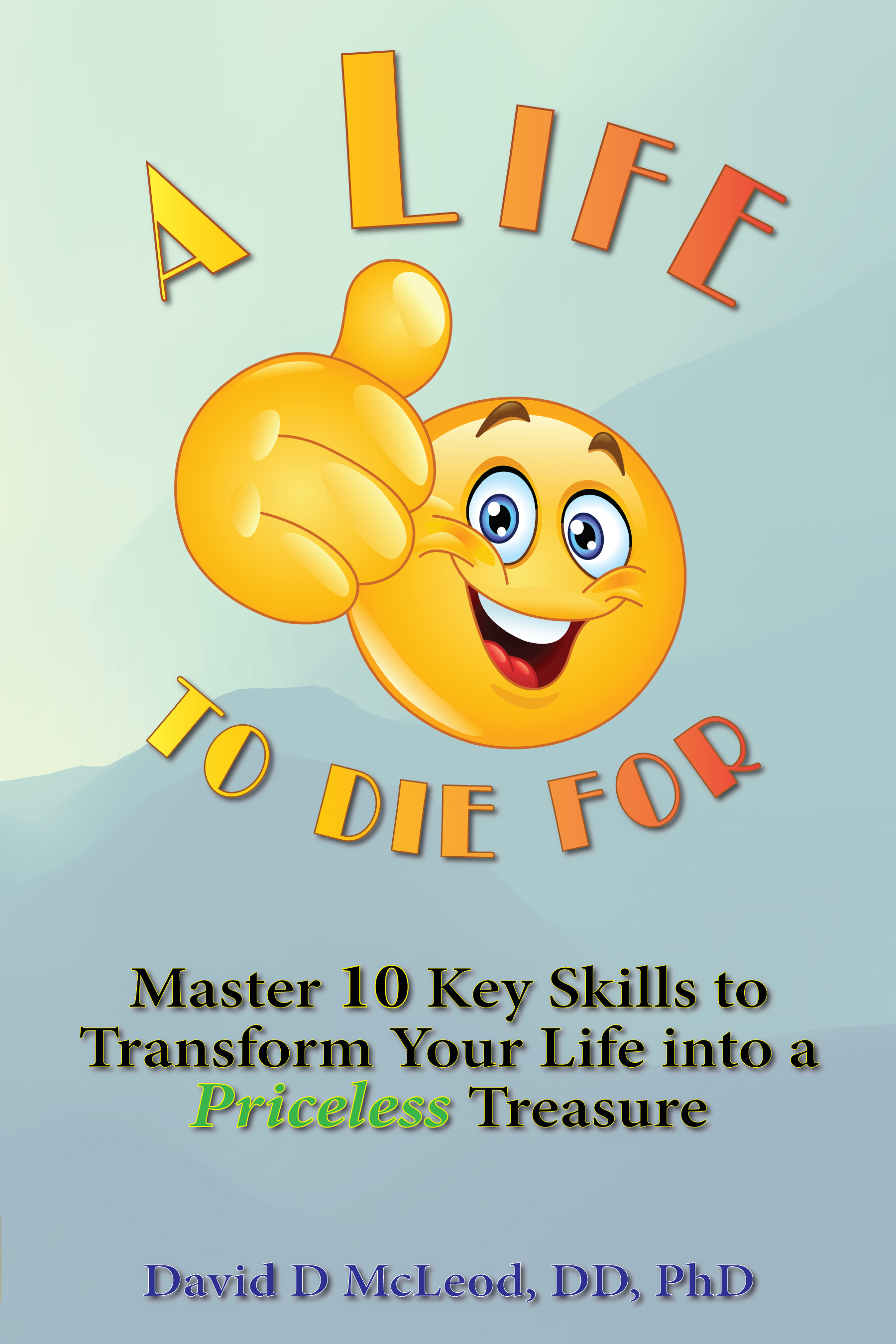 A Life to Die For is an authoritative, informative, and life-altering book that provides you with powerful skills to help you rediscover and reclaim the truth of who you really are and why you are really here. With many touching and inspiring stories, blended with delightful and moving poems, woven together with impressive and insightful teachings, David McLeod guides you in the creation of a life that you will treasure as a True Work of Art!
"… a powerful roadmap for mastering your life …" — Best-selling Author
"… moving and powerful, yet very readable …" — International Speaker and Author
"… can help anyone—anywhere, any time—to improve their life experience and find more joy…" — Business Owner
"… well worth the read … change your life if you are ready …" — Founder and CEO
"… a living masterpiece …" — Executive Coach
"… depth, meaning, and incredible life lessons …" — Speaker and Executive Coach
"… many practical tools and opportunities to advance on the journey …" — Teacher and Coach
Many of us look for validation and a roadmap for how someone arrived at happiness. When we find someone who shares their unique story of truth, transformation and life experience that resonates, it makes us feel we are not alone. When something worked for them, we have hope it will work for us too. David's personal journey and roadmap to discover and live your "Life to Die For" I find to be inspiring—and his book is well worth the read. It may even change your life…if you are ready.
David McLeod is the real deal. He speaks from experience in the trenches and understands the reality of walking the path of life. And he's gathered wisdom from experience and from deep thoughtfulness that can help anyone—anywhere, any time—to improve their life experience and find more joy and authenticity on the path. David is a genuine guide.
A Life to Die For provides you with a powerful roadmap for mastering your life. Through touching stories, powerful tools, delicious humor and deep wisdom, David McLeod creatively guides you on the most precious journey—back to you, your true self. It is a must read if you're serious about having "a life to die for"!
David McLeod expertly guides you on your very own Hero's Journey to Life Mastery in "A Life to Die For!" You'll immediately see yourself in David's compelling journey to fulfillment and purpose, and trust him to guide you on yours!
This is a wonderful book on Life Mastery. It is filled with many practical tools and opportunities to advance on the journey—all of which are made more inviting and realistic by David's sharing of his own life challenges and how he learned from them, used them, and transcended them. Great book, David. I thoroughly enjoyed it!
If you want to create a life that you truly love and is filled with passion and purpose, then David's book will give you the map and all the tools you'll need to step into true Life Mastery. He shares his hard-earned wisdom with a depth, clarity and humor that makes this a must-read for those wanting to live an extraordinary life.
David has put heart and soul into this book and his Life Mastery Project to give you the best information in easily digestible parts. This is a living masterpiece which keeps growing—from the artwork, to the stories, to the poetry, and more, all David's passionate creation. This book will support you on your transformational journey to become the best YOU that you can be, with experiences, activities and knowledge to assist you in leveling up your life.
With David as your guide, you will learn to empower yourself from a place of deeper understanding to intentionally live a life of purpose, passion and joy. As you become truly who you are, you will lead the way for others to become their magnificent selves, bringing about a Universe where everyone is honored, and we all live in harmony, integrity and pure love.
A Life to Die For is full of jewels of illumination that can support you in creating the life you really want. This intimate book reveals keys to self-acceptance, self-compassion, and other ways to enhance your well-being and aliveness.
Having known David McLeod personally since early 2012, I have witnessed some of his evolution as well as his masterful ability to share powerful stories. In A Life to Die For, David weaves his personal experiences into each chapter, providing depth, meaning, and incredible life lessons to readers. I appreciate how he extracts meaning, and provides a framework that is totally relevant—no matter what your life journey might be. The exercises throughout—especially the "Repeated Question Game"—help me connect deeper to myself and to others, and are a great resource. I look forward to continuing to reference David's book when challenges surface in my life, and to provide support for my clients.
This book captures self-mastery angles and mindset strategies in ways that can benefit people of all skill levels, backgrounds, and schools of thought. I love how David shares stories, poems, vulnerability and intellect to frame up a functional process to grab the reigns of our own lives. His ability to spur candid dialogue while maintaining a respectful and comfortable space for others is what gives him an edge in assisting those who are ready to FINALLY step into their own life mastery process. It's an honor and a real treat to have gotten to know David. He's the real deal!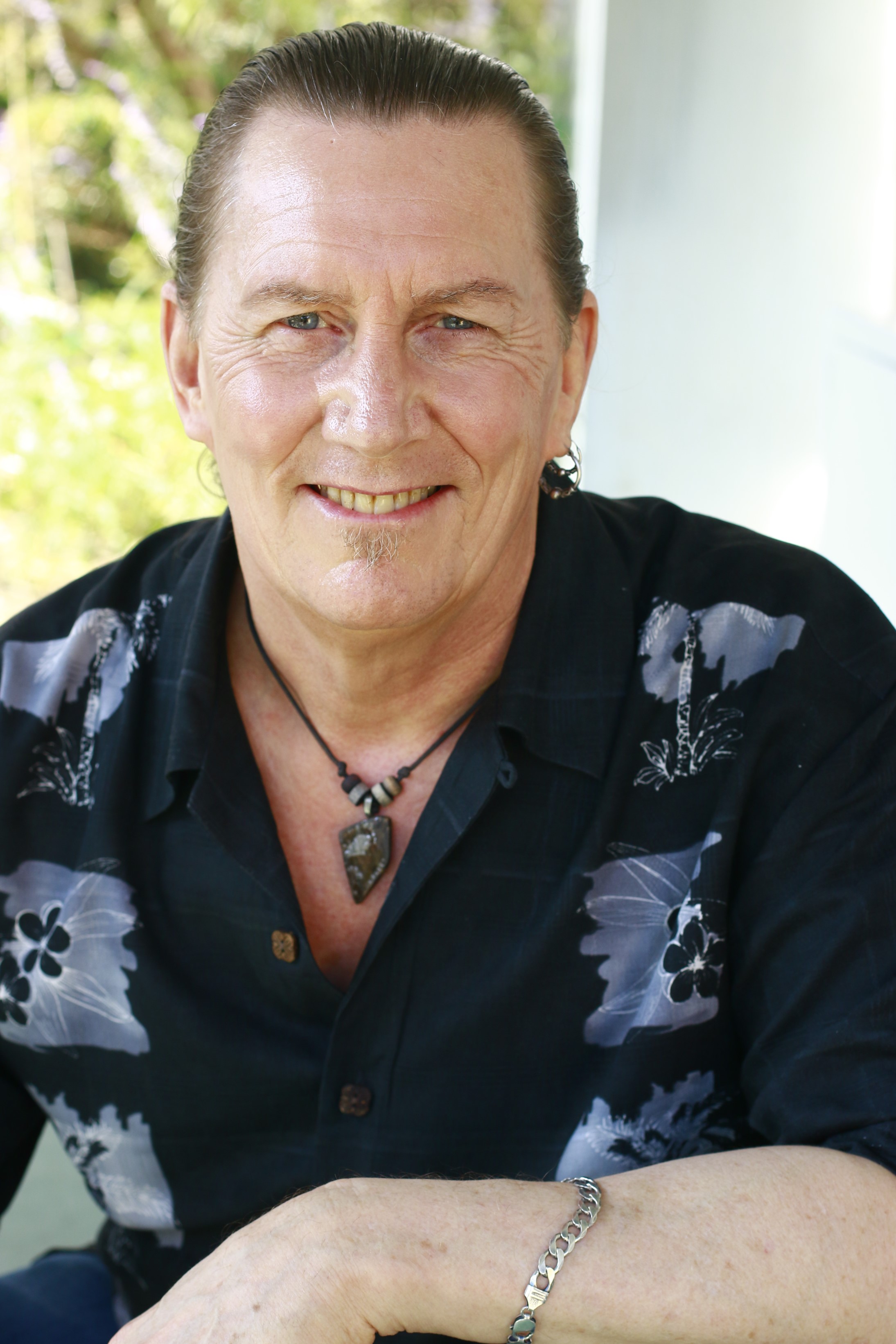 David D McLeod
Fighter pilot. Software engineer. Mentor. Aerobics instructor. Poet. Janitor. Lifeguard. Musician. Radio deejay. Graphics designer. Father. Student. Teacher. Photographer. Ordained minister. Yogi.
These roles—and many others—add up to a lot of life experience, all of which David McLeod brings to bear in his work as a transformational speaker, life mastery coach, experiential facilitator, and writer/storyteller.
As a Certified Master Life Coach with a PhD in Holistic Life Coaching and a DD in Spiritual Counseling, David shares his wisdom, insights, personal lessons, and expertise in countless ways that help people all over the world to become true Masters of their lives.
Find out more at: YourLifeMasteryCoach.com